Where Everyday People Come to Invest in Highly Discounted Properties & Private Mortgage Notes
We research, market to, and work with motivated sellers.
Market Value for Flip Properties
Must have at least 3 'sold' comps within a half-mile radius of the subject property, so everyone gets a deal.
Market Value for Rental Properties
Property must produce above average neighborhood cap-rates and cash-on-cash returns for the client.
Streamlined Purchasing Process
Clients save time searching for investment properties that meet their conservative pricing demands.
Our Purchasing Procedures
We've made the purchasing process simple, quick, & easy. The entire transaction is streamlined to save you time.
Our Inventory Changes Daily
We receive calls daily from motivated sellers, realtors, and other area investors looking to sell us a house.
We Own the Wholesale Properties
All properties in our inventory & on the website are already purchased, owned, under contract, or controlled by us.
Why is it so difficult to find investment properties at true wholesale prices? I want to let you in on a secret; it isn't (or doesn't have to be)!
Hi! I'm Ben Grise – a local Indianapolis Real Estate Investor serving some of Indy's busiest and most experienced in-state and out-of-state real estate investors. My clients seek out operators they can trust and operators that won't waste their time.
With my home buying website (BenBuysIndyHouses.com) and several other marketing channels, I spend several thousand dollars a month to source some of Indy's best investment properties and mortgage notes for my clients.
When You're Ready to Get Started…
Once You're Signed Up and Approved…
What Our Clients are Saying!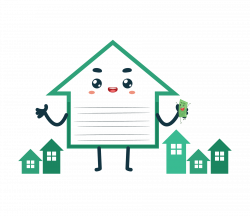 INDIANAPOLIS INVESTMENT PROPERTIES
Hi, I'm Ben Grise, owner-operator of InvestWithBen.com and BenBuysIndyHouses.com, one of Indy's most reviewed online home buyers. I work with some of Indianapolis's busiest and most experienced residential real estate investors. 
Invest With Ben clients know how to make quick decisions and refuse to work with anyone that wastes their time. I save my clients time by providing them with highly qualified investment properties designed to meet the conservative pricing demands of experienced real estate investors such as themselves.
Our team is focused on sourcing you with profitable real estate investment opportunities.
Call or email us today to get your free, no obligation cash offer!
Call or email us today to get your free, no obligation cash offer!